Τhis article will guide you to create an account in Apifon platform.
Task Roadmap
To create an account, follow these steps:
Go to apifon.com and click «Sign Up».
Enter your business email to begin the registration and click «Next» .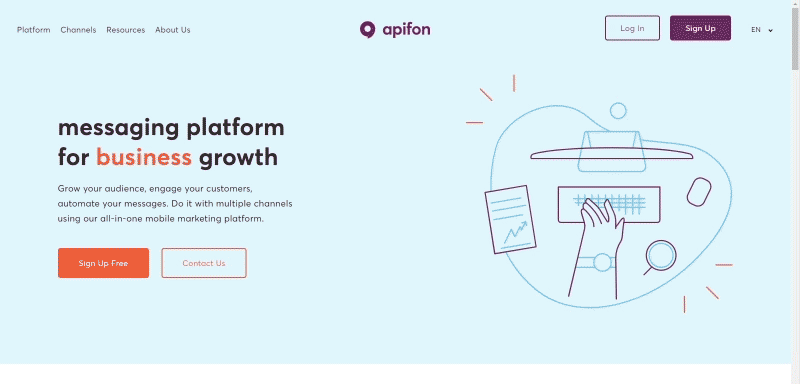 Enter confirmation PIN
To continue the registration enter the confirmation PIN has been sent to your email and click «Next» .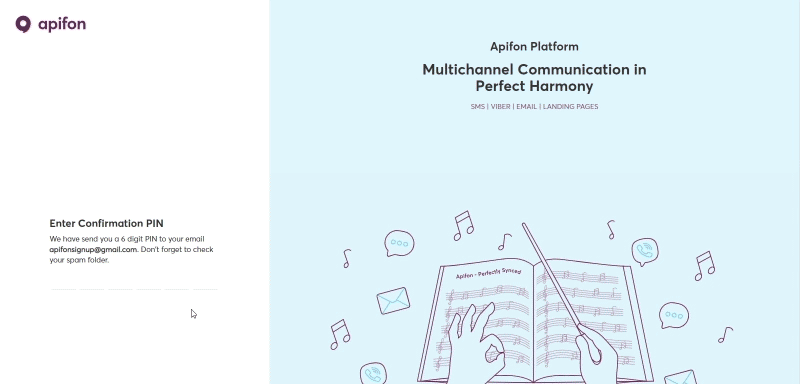 Personalize your account
To complete your registration, follow these steps:
Type your Business's Name (Required)
Type your company's website (Optional)
Type your preferred password (Required). Keep in mind that your password must be at least 8 characters long, contain one number, one symbol and one upper case character.
Click «Complete Sign up» .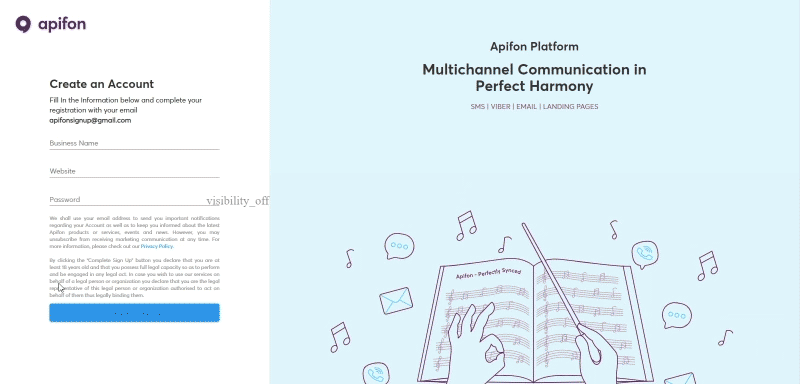 Tips! Verify your mobile ,get your free trial and start sending messages!!
Read Terms of Use and if you agree click accept and you are ready to use the platform!
Now you know how to create an account. Thank you for reading!