In this article we will guide you through how to insert a form link into your campaigns.
Task Roadmap
To begin, after writing a message or inserting a "Template" in the 3rd step of your SMS or Viber campaign, you can insert a form link by selecting the "Fields".


The available Form URLs are the following:
Update Profile Url
2. Unsubscribe Url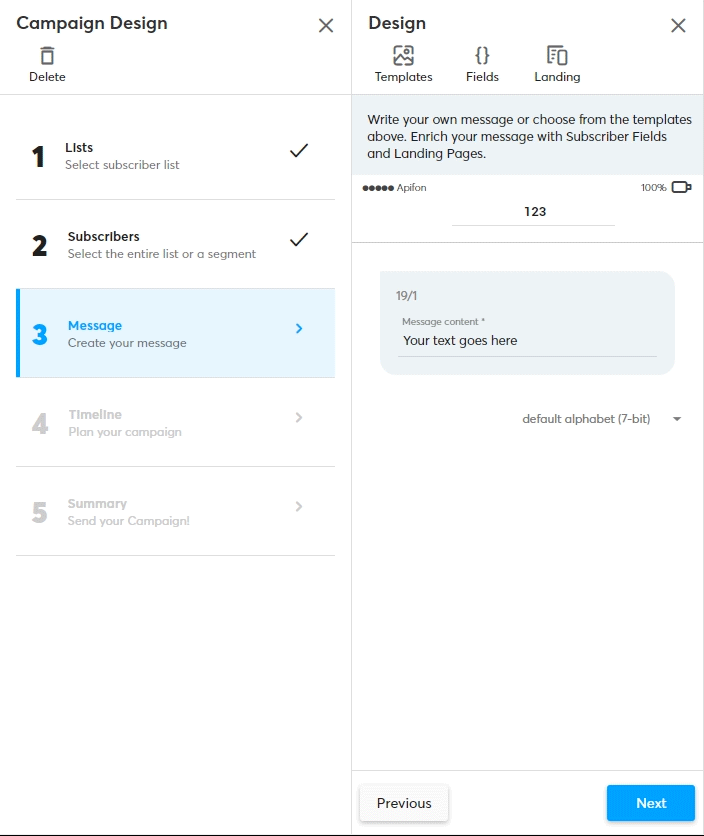 3. Unsubscribe Mobile On Click
The URL will be inserted in your message using the number of characters listed in the parenthesis (eg. 27).
Note: On Viber message when the layout includes button is selected, URL type fields can only be placed inside it.

Now you know how to enter the registration URL in your Messaging campaigns.
Thank you for reading.