Yes! First you need to create a new Subscriber field (URL type) within your subscribers list.
Then select list Settings -> URLs -> Use custom Unsubscribe URL or Use custom Update Profile URL and from the drop down menu select the field you created previously.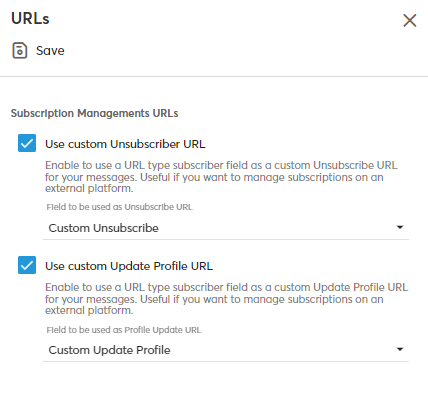 Now you know how to set up your own custom Unsubscribe/Update Profile URLs.
Thank you for reading!