In this article we will guide you through how to create and configure a list in Apifon platform.
Task Roadmap
To begin, from the Dashboard menu go to "Subscribers" and then choose the submenu "Lists".
To create a list, follow these steps:
Click "Add" button.
Towards the bottom of the page enter the name of your list.
Click "Create".
Defaults
Enter the sender name of SMS (Required field) and Viber.
Enter the prefix of your country. Keep in mind that it is very important to enter it correctly.
Enter the sender name, the email that will be used to send your campaigns, and the email that your subscribers will reply to.
Double Opt-in, activate the channel through which you want the subscriber to confirm his subscription. If you select the SMS channel then an additional confirmation step is activated and your new subscribers are shown an overview of their data for verification and additional confirmation. You can find more information here.
Select "Next" and follow the steps described here to complete the creation of a new list.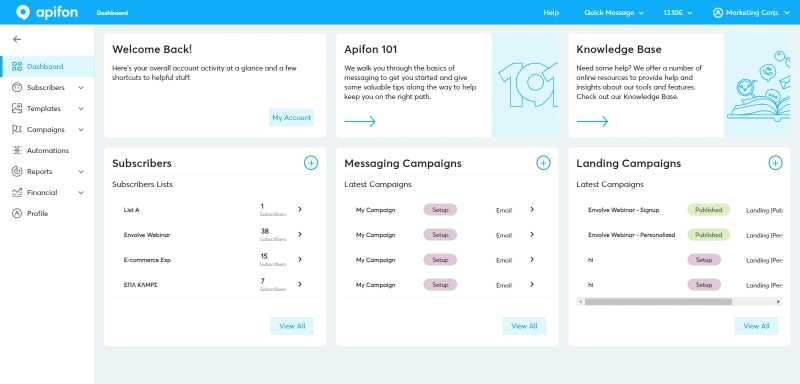 Fields
Personalize your subscribers by filling in information such as their first or last name, gender etc. Add as many fields as you like, there are no limitations. To do so, go to "Add new field", type a name, choose a type of field, and set up the total character length.
Click "Save" to import.
To create a field in already existing list, begin with the steps bellow:
Subscribers > Lists > Select your list > Settings > Subscriber fields
GDPR Communication Option
With great accessibility comes great responsibility! Make sure you respect the privilege of having subscribed customers. Enable GDPR compliant list options to set up and configure GDPR communication options such as legal text, description etc, depending on what you wish to send to your subscribers.
Here you can find more details on how to enable "GDPR Communication Options".
Now you know how to create a list. You are ready to import your subscribers.
Thank you for reading!